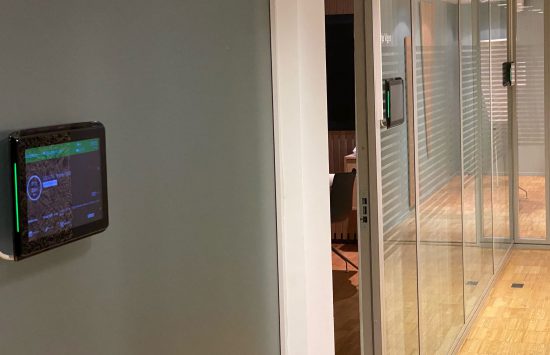 Easier booking of meeting rooms at Virke
LoopMeeting has made spontaneous meetings and booking of meeting rooms easier and more efficient.
Meeting rooms can be a sparse commodity. A lack of a healthy meeting culture and tools to plan and book meetings can cause frustration and less efficient use of meeting rooms. Colleagues that overstay their booking, and not knowing what rooms are available also waste time for staff having to investigate where they can meet.  
Virke, The Federation of Norwegian Enterprise, organizes and represents over 24 000 businesses in Norway. At their headquarters in downtown Oslo they have 20 meeting rooms over four floors. Previously staff needed to book their meeting rooms through their Outlook-calendar which was also the only place they could get an overview of what rooms were available. 
– A lot of meetings happen spontaneously, and people were frustrated that they needed to log in to their computer to see if a meeting room was available. This was time consuming and just not practical. We were recommended by a business partner that LoopMeeting could solve our issues and we decided to try it, says Anders B. Hverven, senior IT advisor at Virke.   
A solution 
to the 
frustrations
Virke installed meeting room panels and integrated LoopMeeting two years ago. Their staff can now book rooms as usual in Outlook, but the information is also easily accessible outside every meeting room on a panel. The panels light green, yellow or red which makes it easy to see what rooms are taken or are shortly available.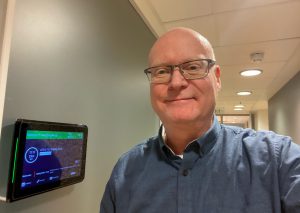 -All the breakout sessions or just spontaneous meetings can now easily be booked directly on the meeting room panel. With a glance down the hallway it is easy to see what rooms are available and booking directly on the panel has eliminated the frustration we had previously, says Hverven.  
LoopMeeting is available at a very competitive cost. Hverven is convinced the investment was more than worth it.  
-This is the kind of product and service people take for granted. But if we were to remove them, we would get a negative reaction from everyone. Even though I don't have any statistics it is obvious that our staff saves time organizing meetings, says Hverven. 
Improved meeting culture
An internal rule has been set that if a room is booked but haven't been claimed within 15 minutes of the start time it is free for others to use.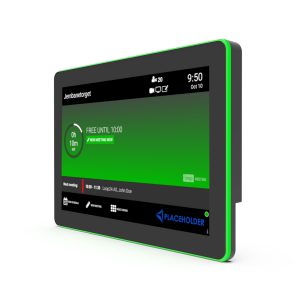 – Things happen and meetings get cancelled. If someone forgets to cancel it to make the room available to others this rule makes it clear that it can be used by someone else. Whoever wants it, just changes the booking on the panel. If a meeting is cut short it is easy to make the room available with a touch of a button, says Hverven.  
LoopMeeting makes a great foundation for an improved meeting culture. Clear rules about booking, ending meetings and making rooms available to others might eliminate the need for more rooms.  
Want to know more about LoopMeeting? Read more about it here and let us know if you want to have a chat.