What it is
Booking and cancelling meetings can be done from a computer or directly from the panel outside the meeting room. The panel is at all times able to show:
Who booked the room
Subject of meeting
How long the room is taken or available
When the next meeting starts
Show all meetings one week in advance
Use LoopMeeting to streamline and utilize your meeting rooms capacity in a simple way.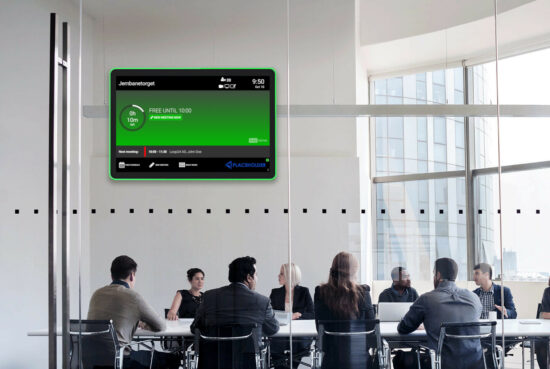 LoopMeeting is compatible with:
Exchange
Office 365
Google
LoopBooking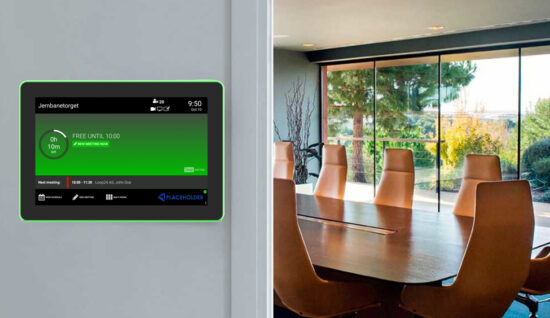 LoopMeeting panel functions:
Confirm when a meeting starts

If enabled, meetings must be confirmed on the touch panel within a certain time after the meeting is supposed to start. This prevents empty meeting rooms due to changes or cancellation

Meetings that don't last as long as the allocated time can easily be stopped early from the panel to free the room for others to use
Signal colors will be displayed both on the side of and directly on the panels to show if a meeting room is available, booked or if a meeting is about to end.
Optionally add "clean room" notification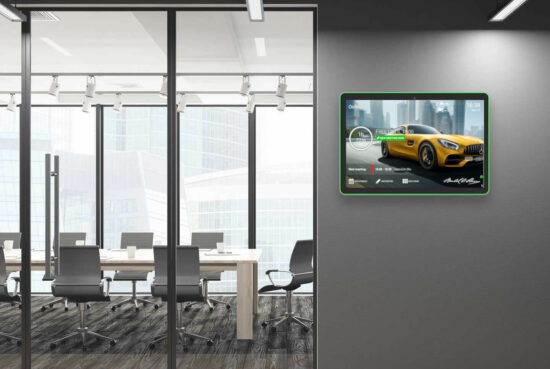 Book a meeting directly from the panel if the room is available
Get an overview over all meeting rooms, and book rooms that are available
Extend your meeting if the room is available
Customize your logo and wallpaper on the panels
Add LoopSign digital signage as background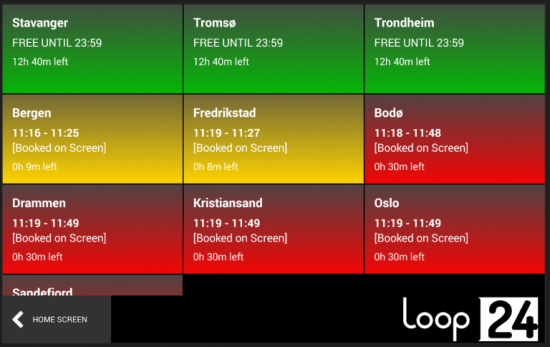 The panel is color coordinated:
Corresponding LEDs on the panel's sides make it easy to see the room's current availability from a distance.
Red: The room is booked.
Green: The room is available.
Yellow: It's no more than 10 minutes left of the ongoing meeting.
Support for optional background picture or LoopSign.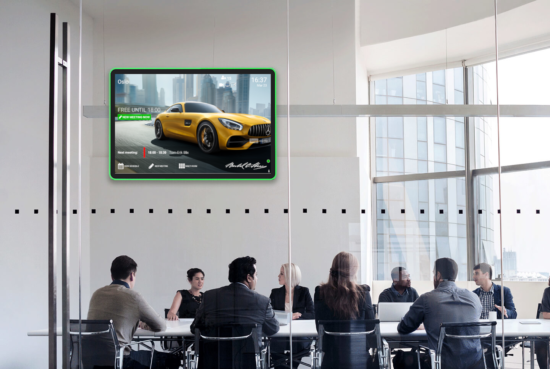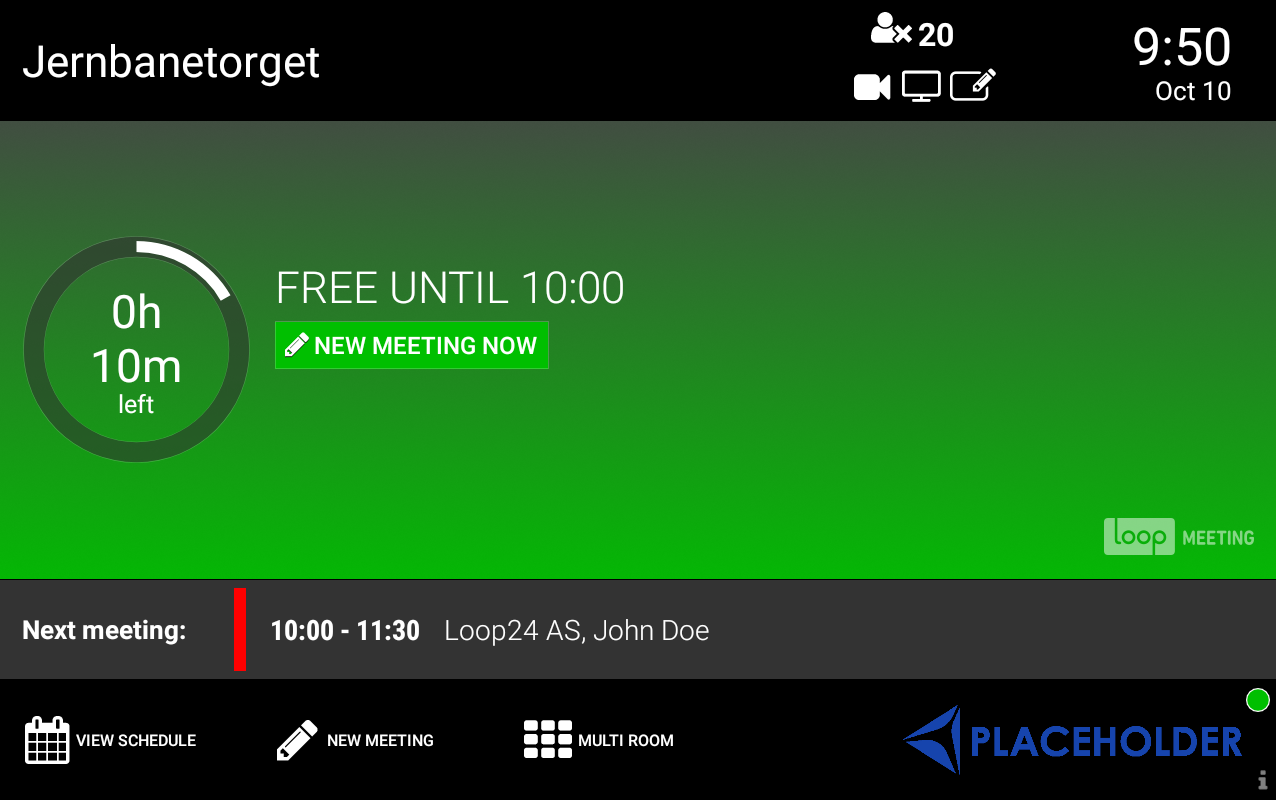 Green light: The room is available.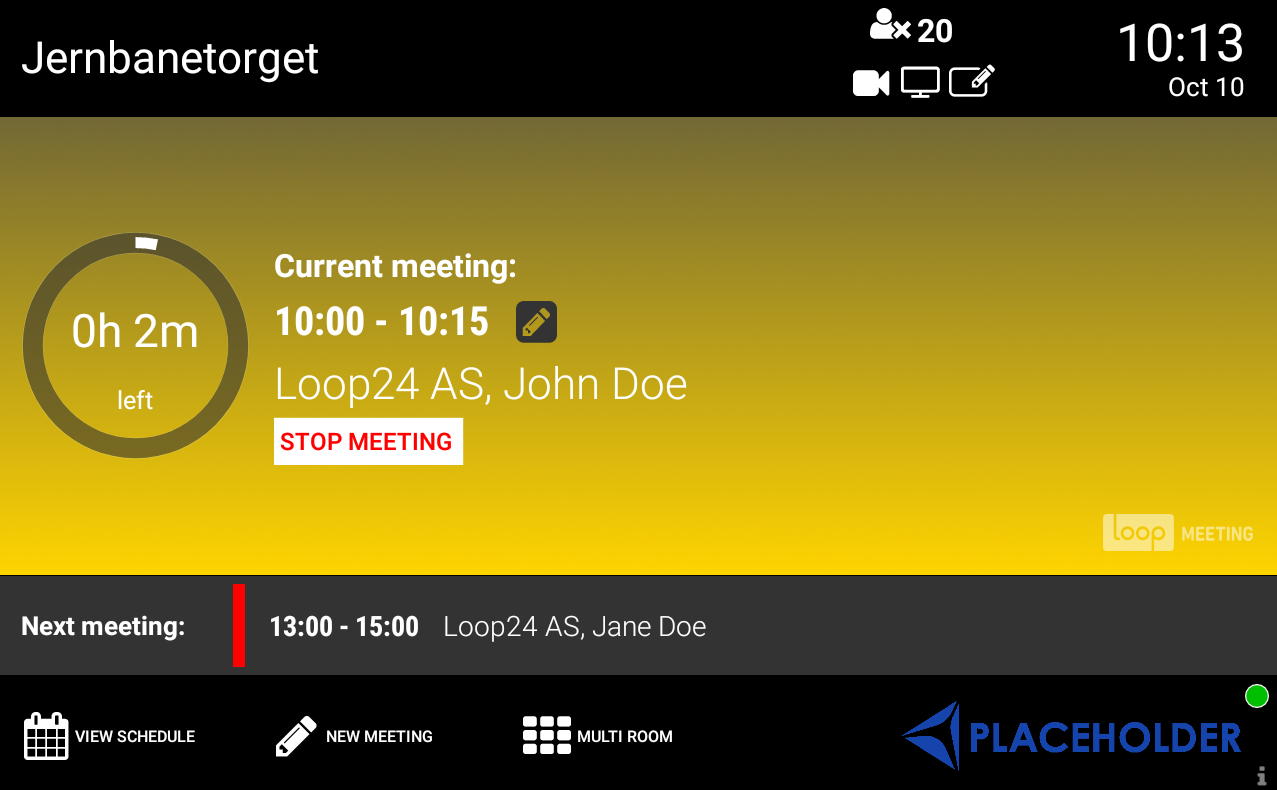 Yellow light: It's no more than 10 minutes left of the ongoing meeting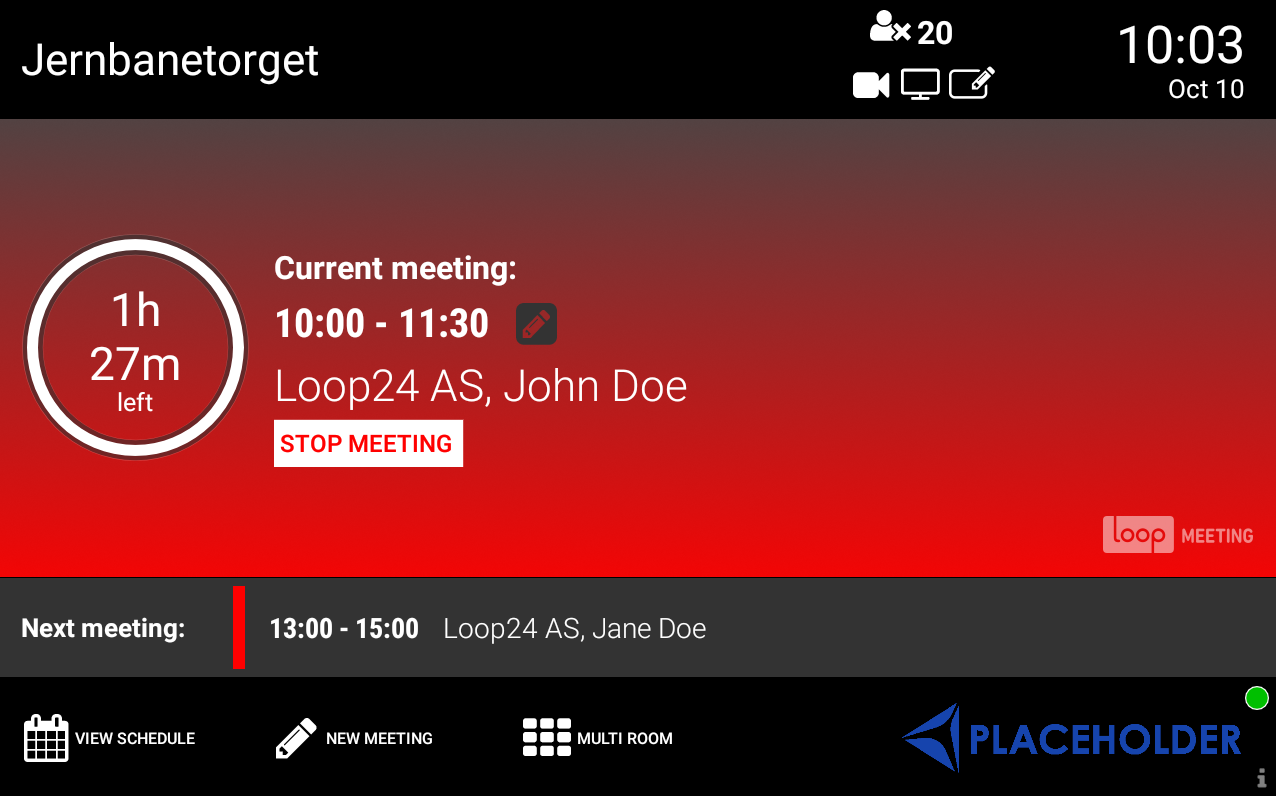 Red light: The room is booked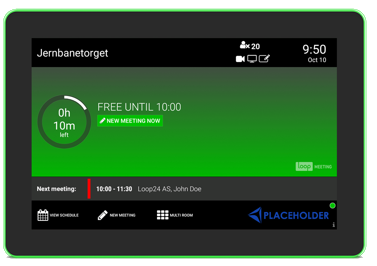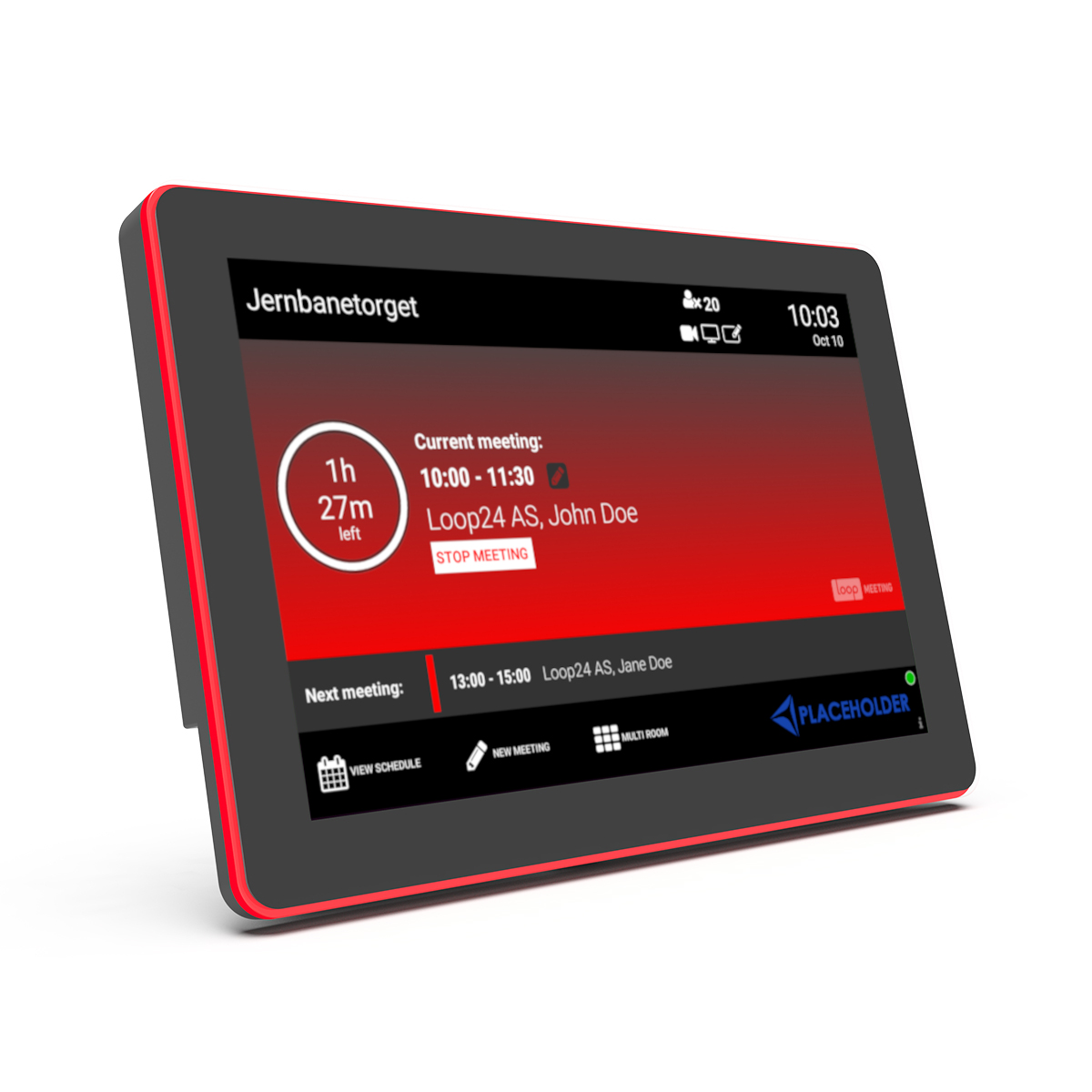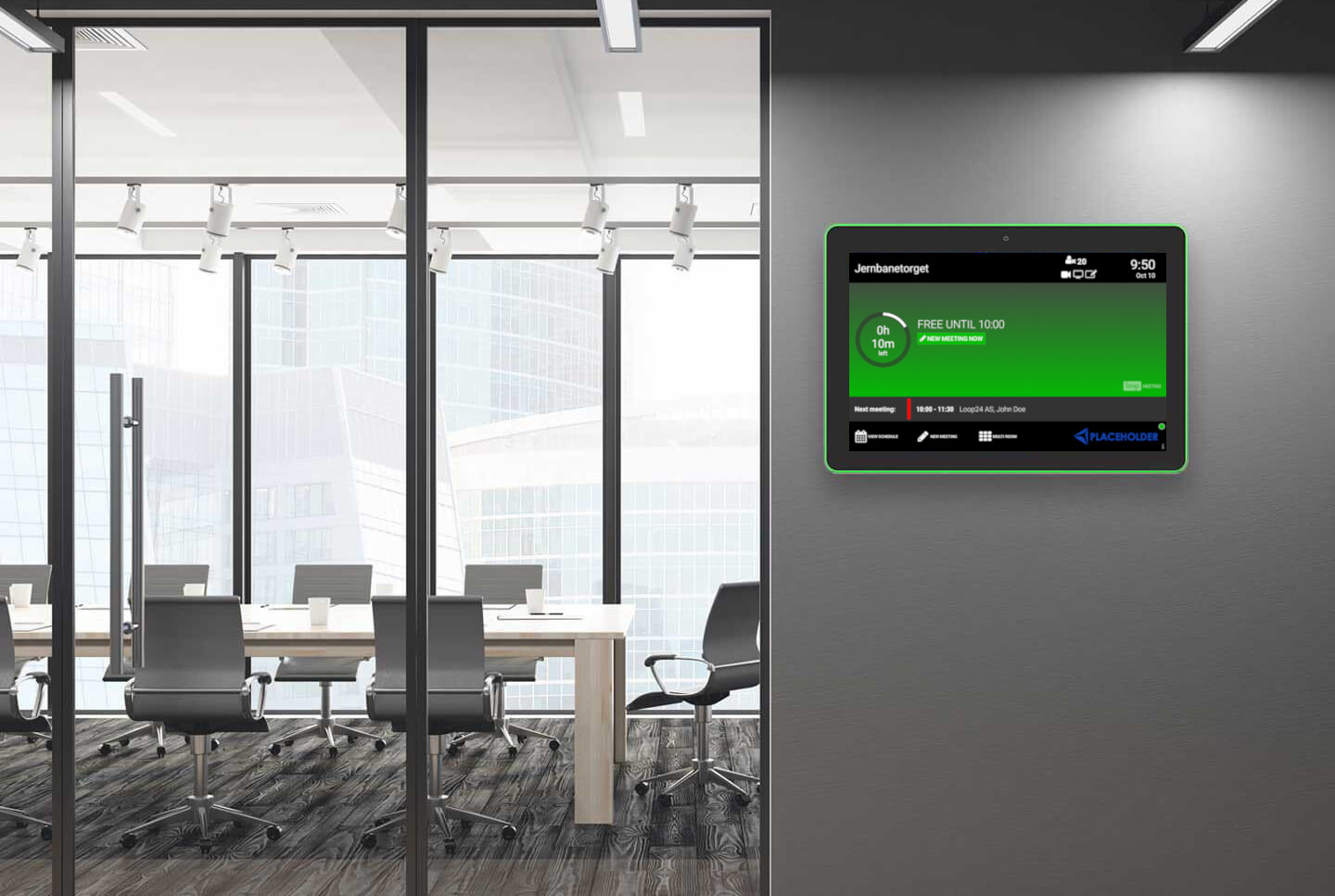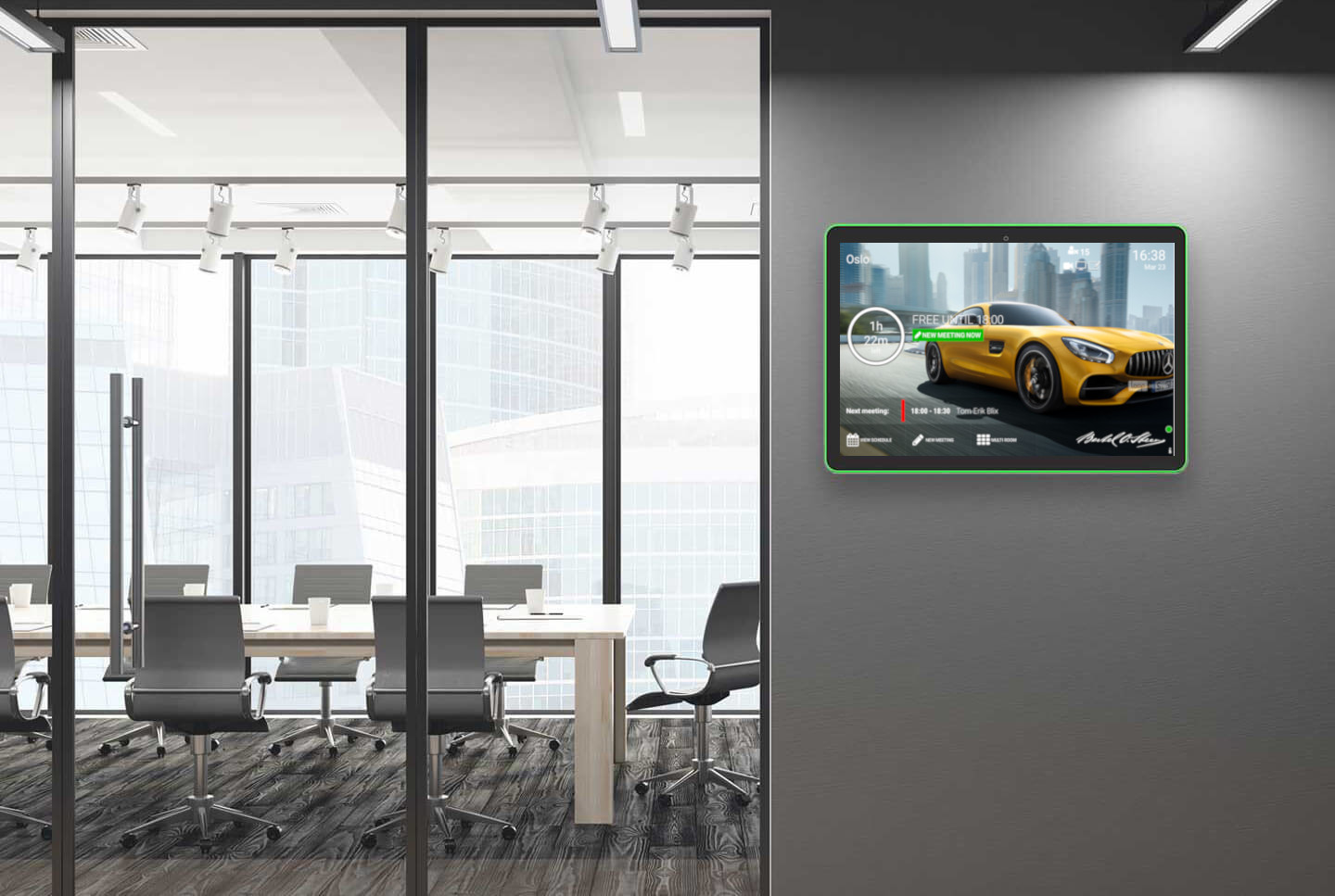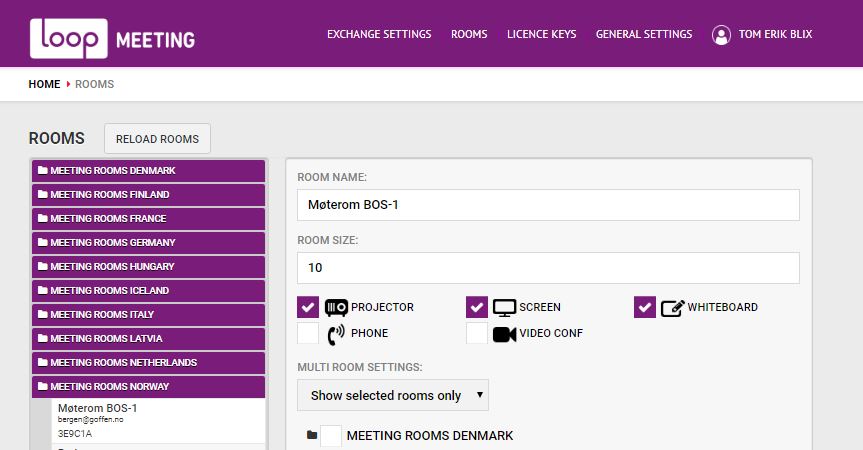 LoopMeeting Central Administration console (Cloud Based web site)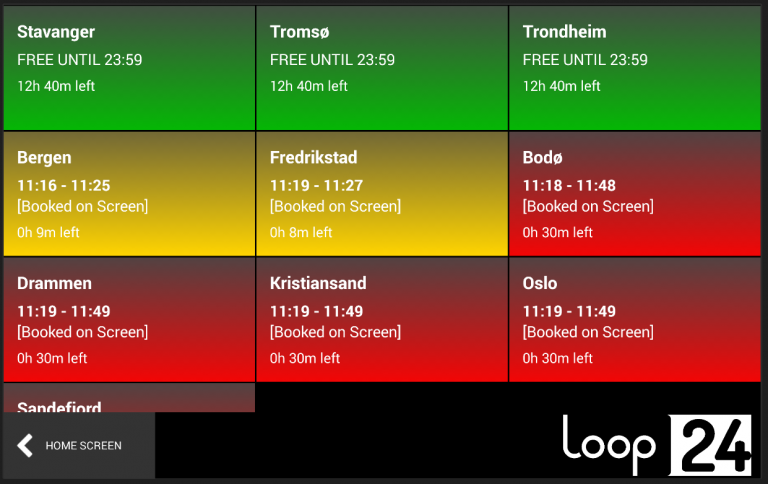 Use Multiroom view to see status on other rooms

Initial configuration options (Local setup, Central Setup or import from USB)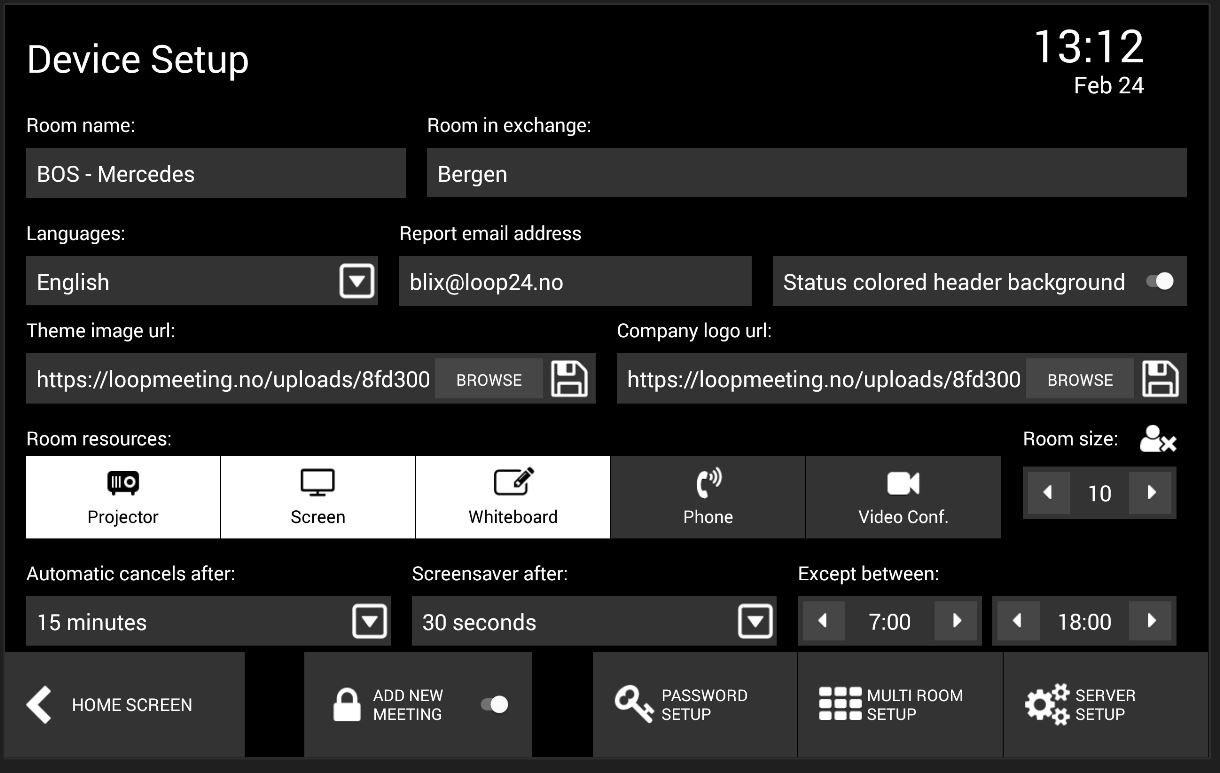 Easy accessable configuration on the panel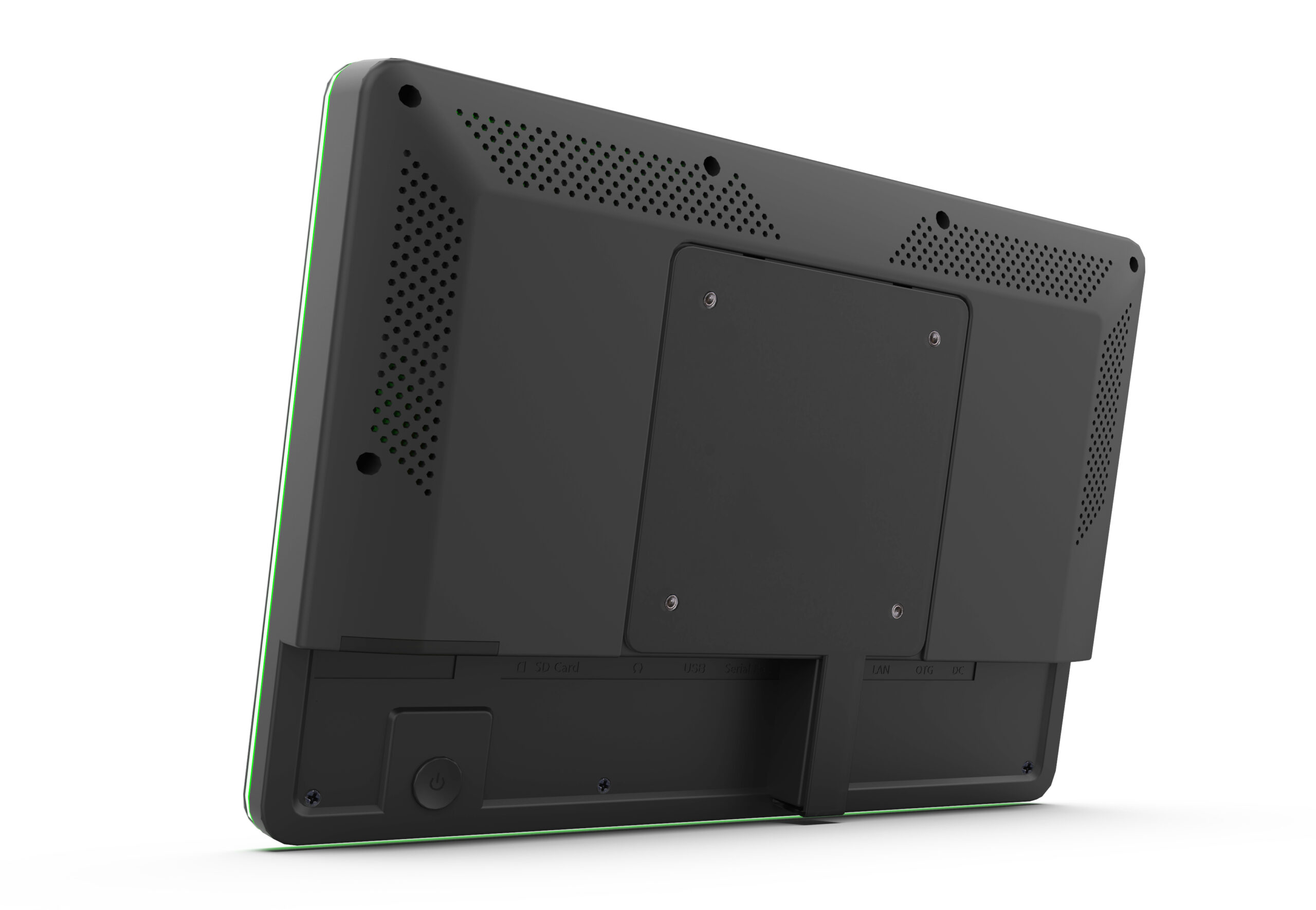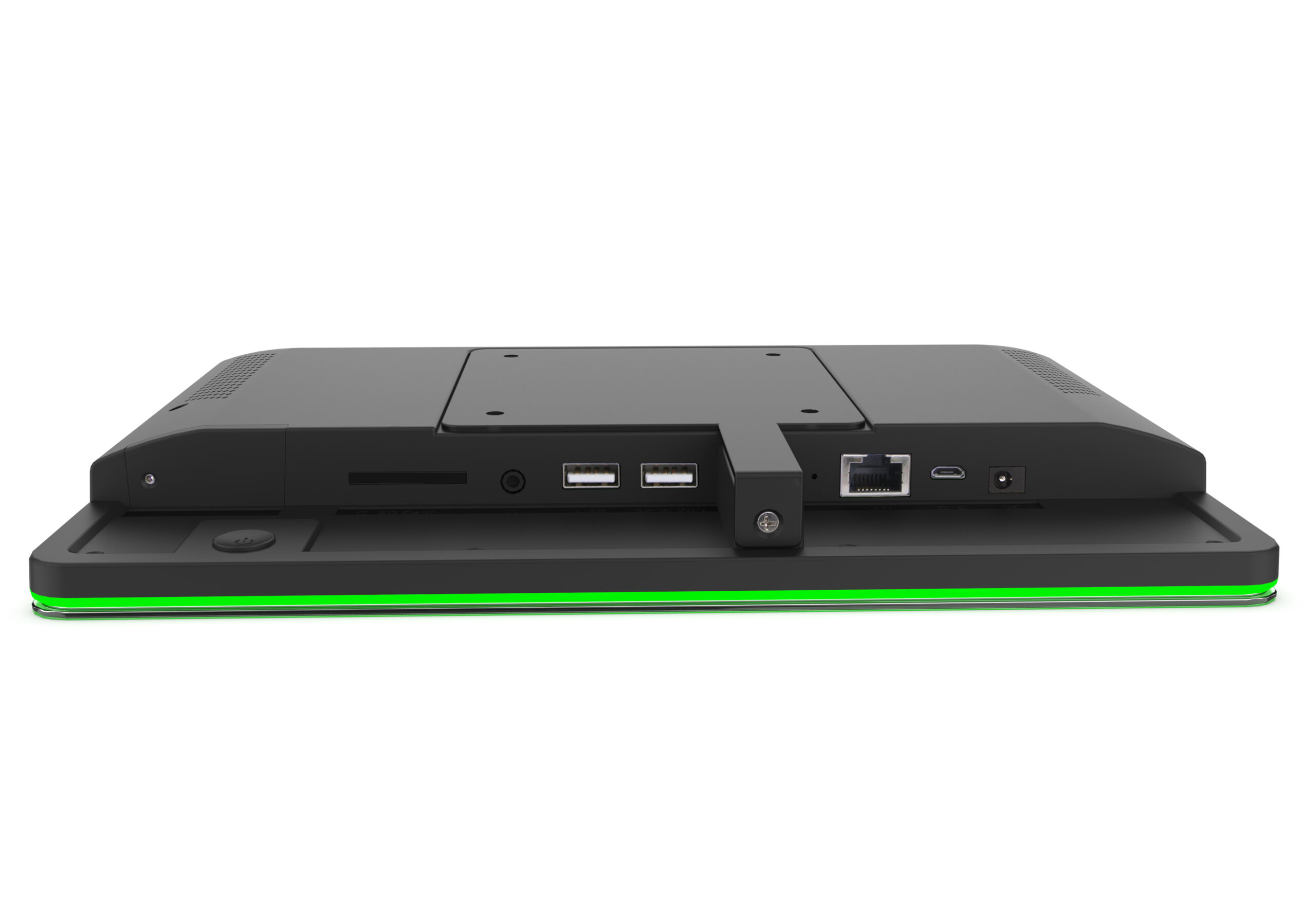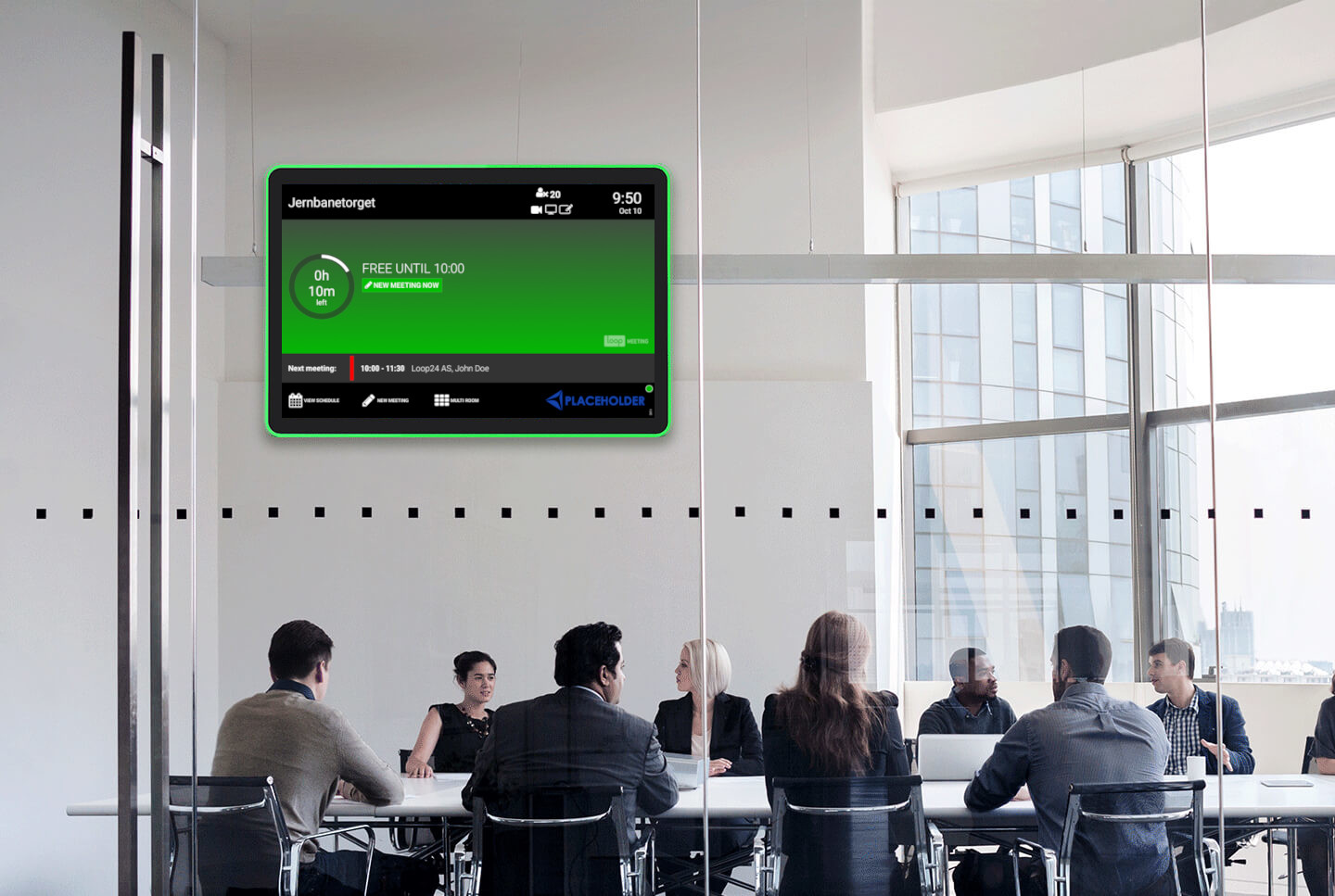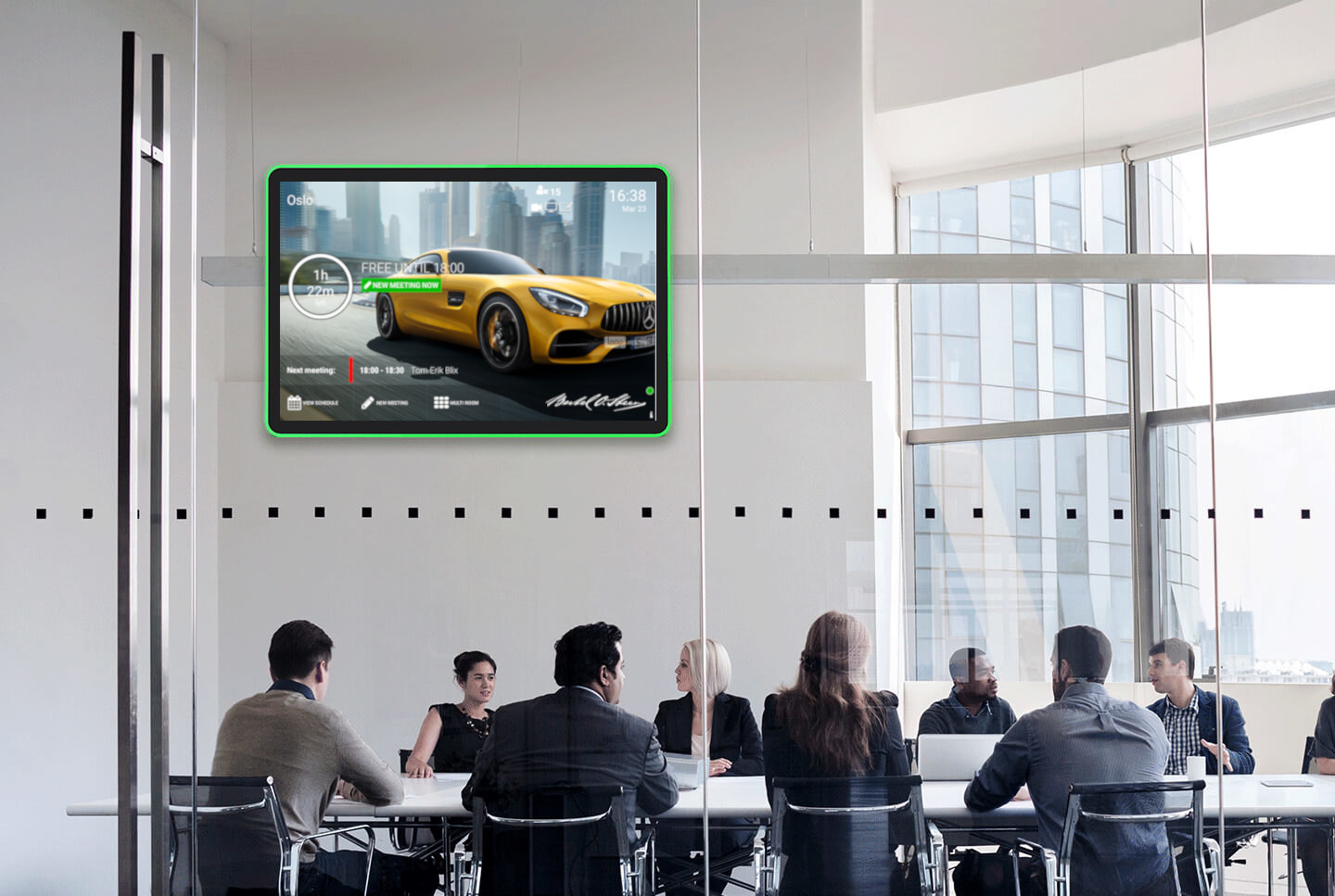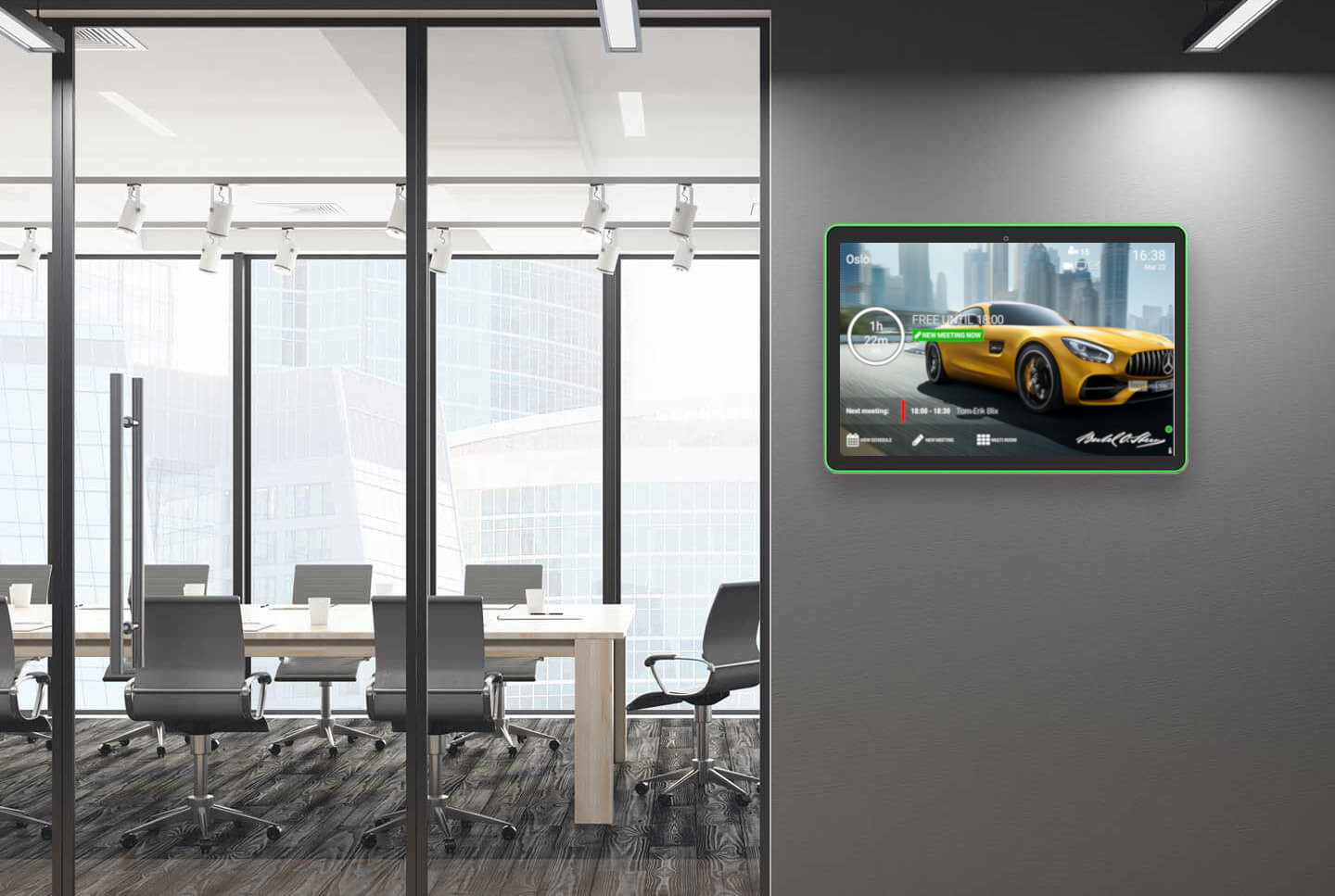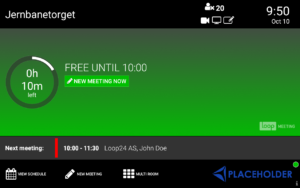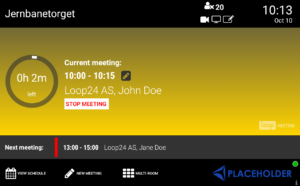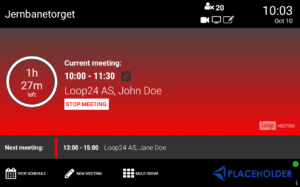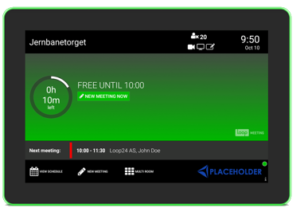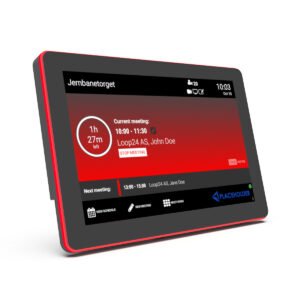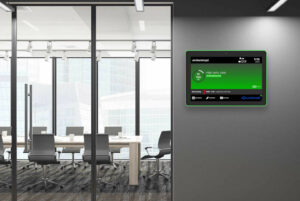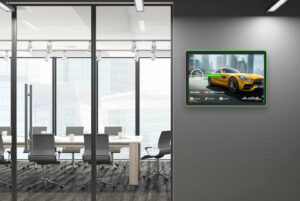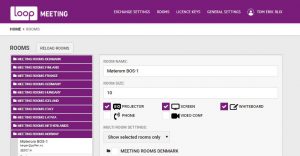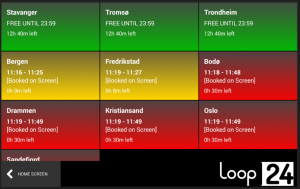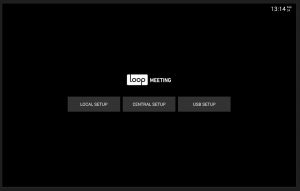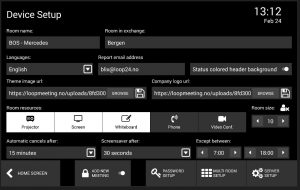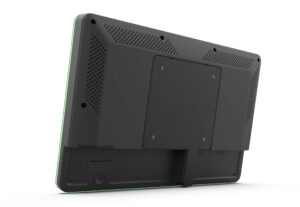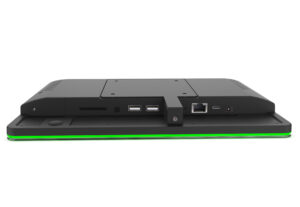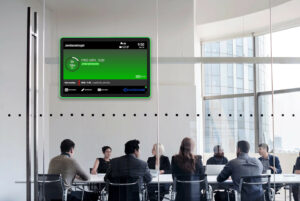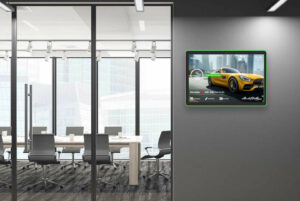 Want to get started with LoopMeeting at your office?